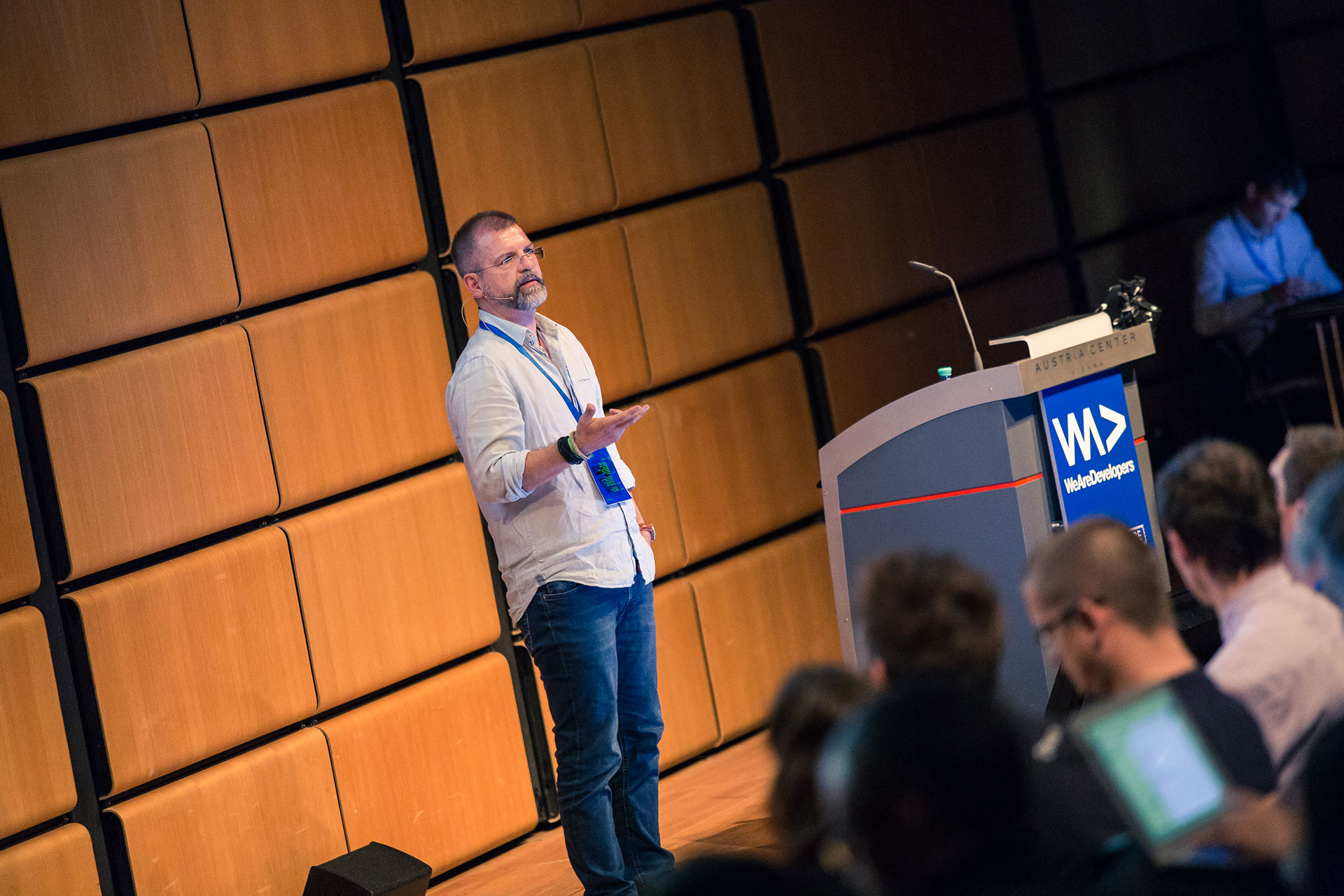 Agility does not free management from its leadership responsibility, quite the opposite: Agile teams need orientation, a common purpose and a vision – and someone who can guide and empower them. Find out how the role of managers is changing in concrete terms in the video recording from Agile ME in Dubai.
Boris Gloger repacks Scrum by presenting a new picture of Scrum/Kanban. The end user plays a new role. The development team, usually bright people, will get acknowledge as skilled professionals. He defines developers in contrast to former scrum ideas not only as people that write code. Instead – developers become the key people in the whole process. Developers will work with end users – no intermediary between business and development. The product owner stays in charge of the stakeholders, making their needs transparent.
In his presentation, Boris Gloger showed that the introduction of agile development methods involves more than just practicing best practices from the Scrum framework. Changes in mindset and a new way of working together on many levels are what make companies truly agile and ultimately determine their success.